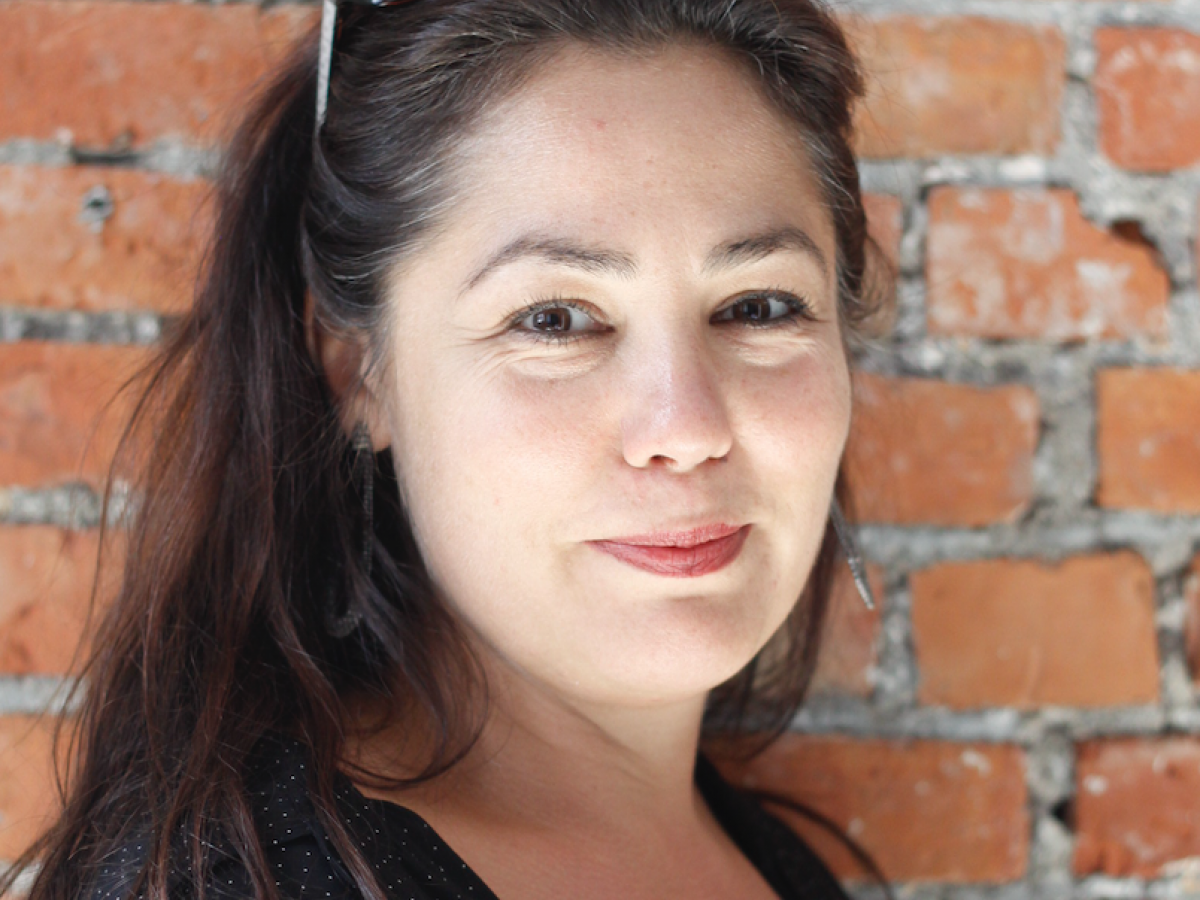 Dahlia Pessemiers-Benamar
Dahlia Pessemiers-Benamar (°1975) studied cabaret at the Herman Teirlinck Studio, where she graduated in 1998. Since then Dahlia has appeared as an actress in various theatre companies (De Roovers, Walpurgis, tgStan, the Toneelhuis, the Palace, the Sixth Company) and works under the direction of Jellie Schippers, Mannah De Pauw, Karlijn Sileghem and others.
As a maker, together with Nele Bauwens, she develops her own music theatre route, which results in long-term collaborations with Luc de Vos and Manou Kersting, among others. She also continues to develop herself further in the music world (tenor sax and singing).
During the performance Not all Moroccans are thieves (2001) (HET PALEIS/DAStheater) she meets the actors Zouzou Ben Chikha and Mourade Zeguendi. They encourage each other to create their own theatre. What also happens. Dahlia founds Dunia vzw, where she develops her first creations with a mixed cast and in which she merges different languages and musical genres. She writes and plays in collaboration with Sam Touzani, MozaIk (2010), a solo performance with musical support from Tomas De Smet and Myrddin De Cauter. As artist in residence of the former Zuiderpershuis she creates Secret Gardens (2011).
Under Dunia, Dahlia and other makers start a long-term research project on Maghrebine stories, cf. See she said and plays the thread (2011) and with the children's choir Shanti shanti Antwerpen (2013) (Dunia/Met X/festival van Vlaanderen).
Dahlia gives inclusive workshops and direction (Roberto Olivan, Vilanella, slam poetry, piazza del arte, Bronkx, Tutti Fratelli, Copper foundry) and writes and creates the performance Baba (2013) for hetpaleis. This text is also published in French by Lansman publishers.
Next to the stage, Dahlia plays in TV series and films. She can be seen in Zéro Default (arte), Coppers, Zonde van de zendtijd, Je suis mort mais j'ai des amis, Deadline 14-10, Crème de la crème... her best known role is that of Zohra el Zarkaoui in the Series De Ridder.
With Action Zoo Humain Dahlia performed in the productions The Truth Commission (2013) and Amnesty/Amnesia (2017).