News
09.07.2018 -
Maxime Waladi presents Le Chicon at the Gentse Feesten
The countdown can begin: in a few days, Ghent will once again be filled with music, parties and a lot of cultural activities for another week. Action Zoo Humain is also there: on 13, 14, 15 and 16 July, young theatre-maker Maxime Waladi will perform Le Chicon in NTGent Arca.
Why you have to be there? The makers Zouzou Ben Chikha and Maxime Waladi will be happy to tell you for themselves. Click here!
Cooacht by Zouzou Ben Chikha spices, bakes, prepares and serves Maxime in Le Chicon live his favourite vegetable and our Flemish pride: chicory. On his white Air Maxen he digs into the multicultural soil of his past, dotted with chicory heads and durum wheat. What does he cast off and what does he wish to cherish? Maxime goes in search of his roots from behind the stove and fights against his tormentors.
Start your Ghent Festivities with us! Buy your tickets now at www.ntgent.be.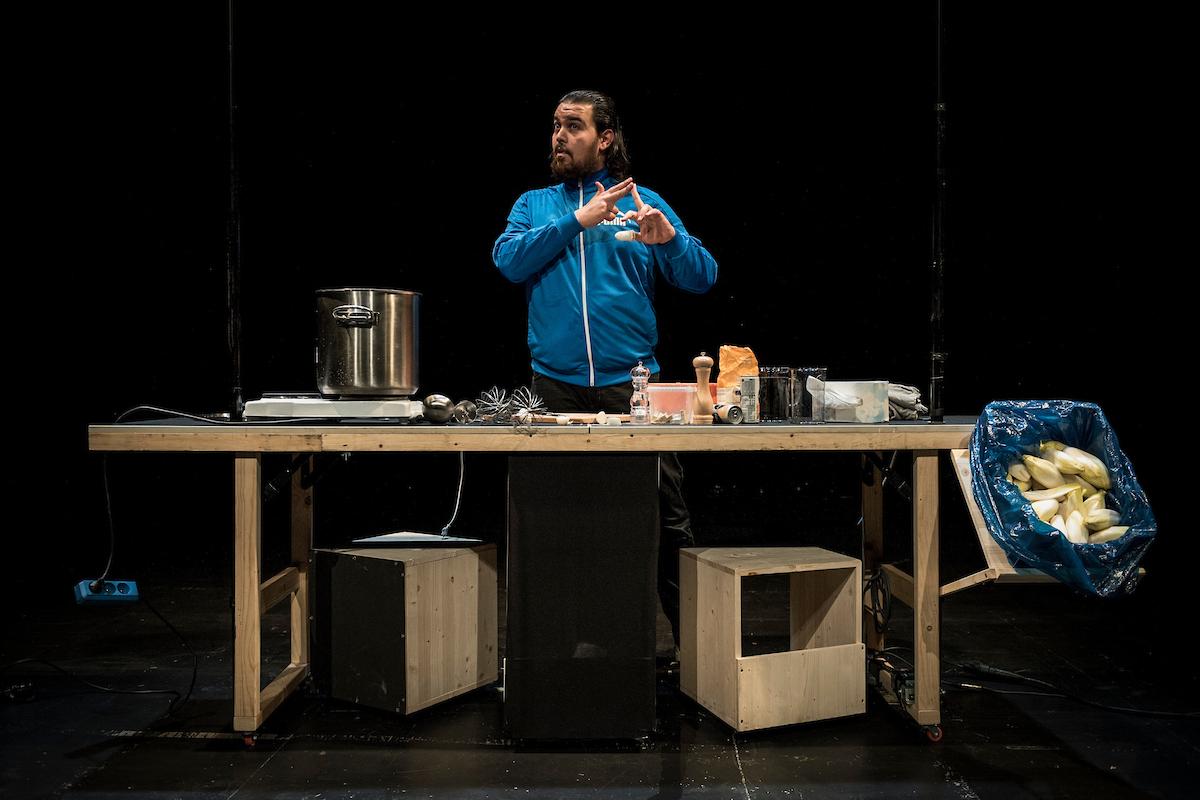 Le Chicon tijdens de Gentse Feesten