News
24.07.2018 -
Action Zoo Humain occupies Ostend
Action Zoo Humain also has a summer holiday. Soon we will travel with the whole team to the Belgian coast for a few days. On the 30th and 31st of July our performance Amnesty/Amnesia can be seen at Theater aan Zee (TAZ) and on the 2nd August the company organizes theatrical tours through the exhibition A conversation between collections from Kinshasa and Ostend in Mu.ZEE.
On the occasion of her tenth birthday, Mu.ZEE is bringing her own Ostend collection into dialogue with a private collection that was collected in Kinshasa. On Thursday, August the 2nd 2018, at 11 a.m. and 2 p.m., Gert Jochems, Geneviève Galo, Erik-Ward Geerlings and Chokri Ben Chikha will take you on a tour of the works of art with the new performance Tintin in Congo (working title). Who is the anonymous private collector? Why did he collect artworks from the Kinois? And what do Congolese themselves think about this? The performative tour unmasks the corrupt art circuit, reveals the superiority of Congolese art and tells the unfortunate story of a half-brother in Kinshasa.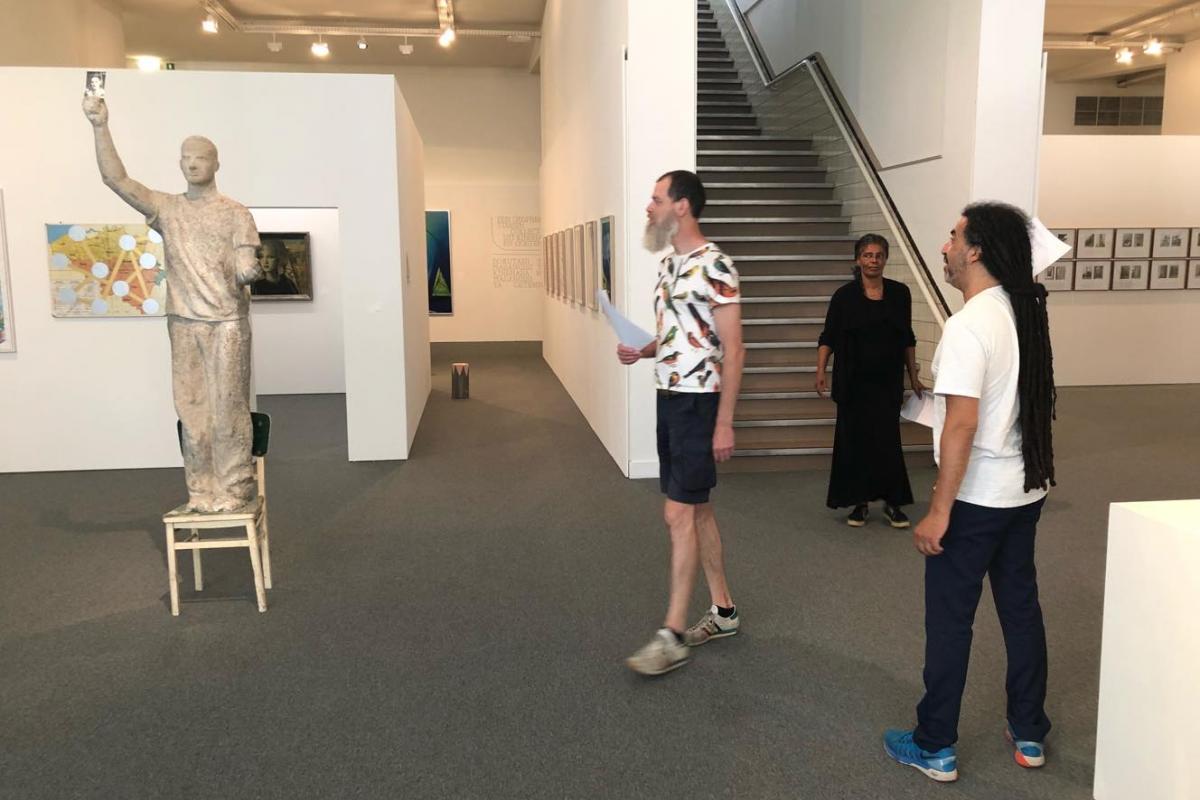 My half brother in Kinshasa always pays artists a fair price.
There is not a percent of child labour in it.
All artists are 18+.
The materials are 1000% eco-friendly.
No jungle has been cut down for it.
And it is also completely dictatorship-free.
All human rights are guaranteed
- the situation in Congo is absolutely special.
There has been no blackmail with emergency aid or sex.
In short, this is top ideism.