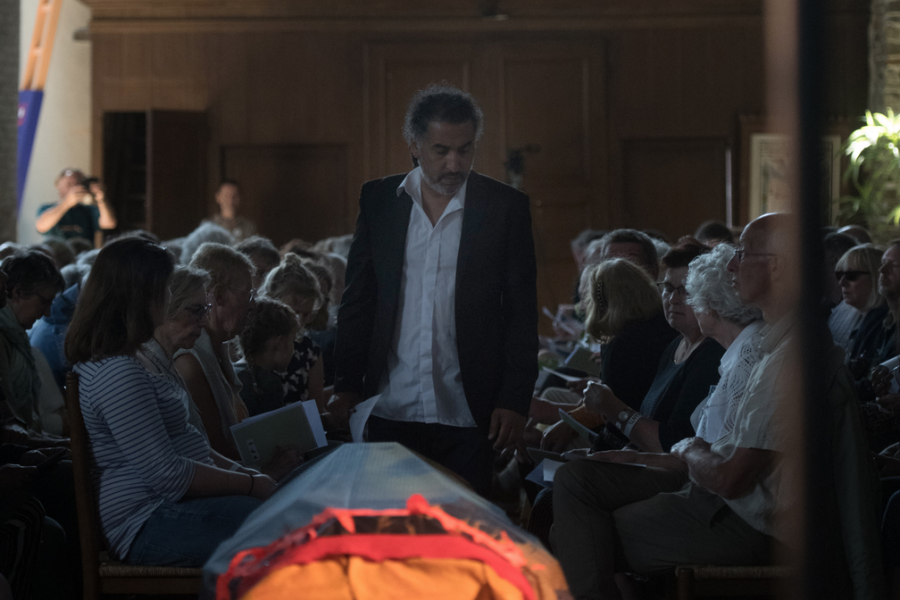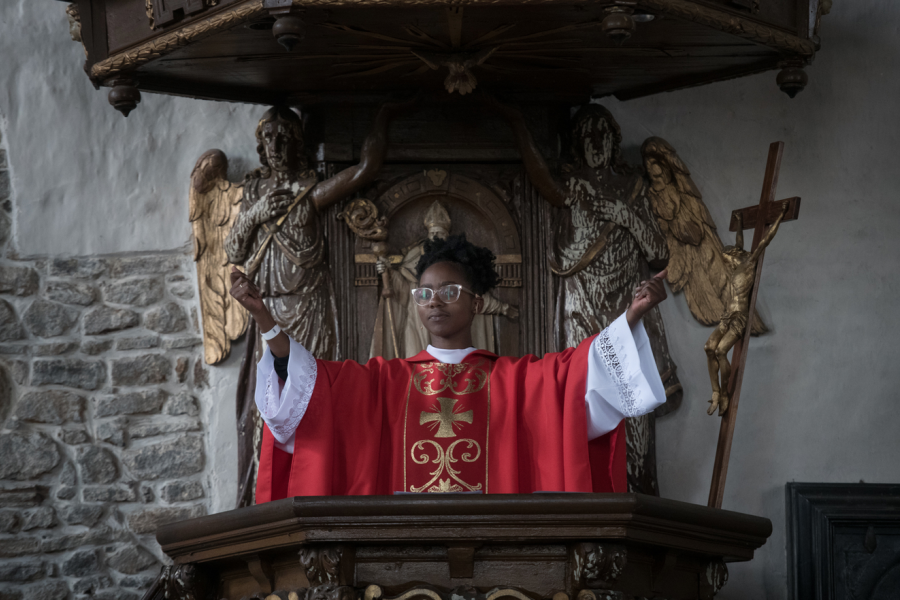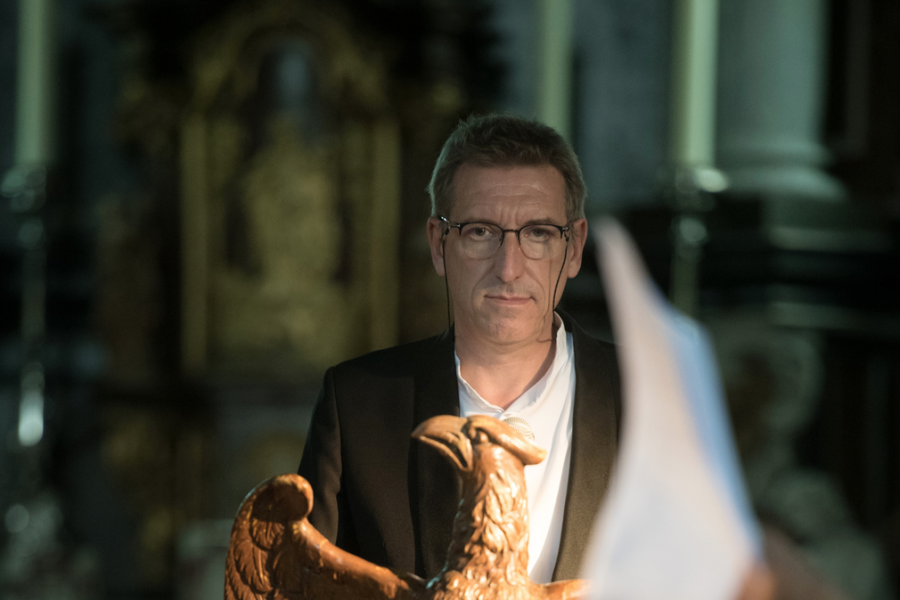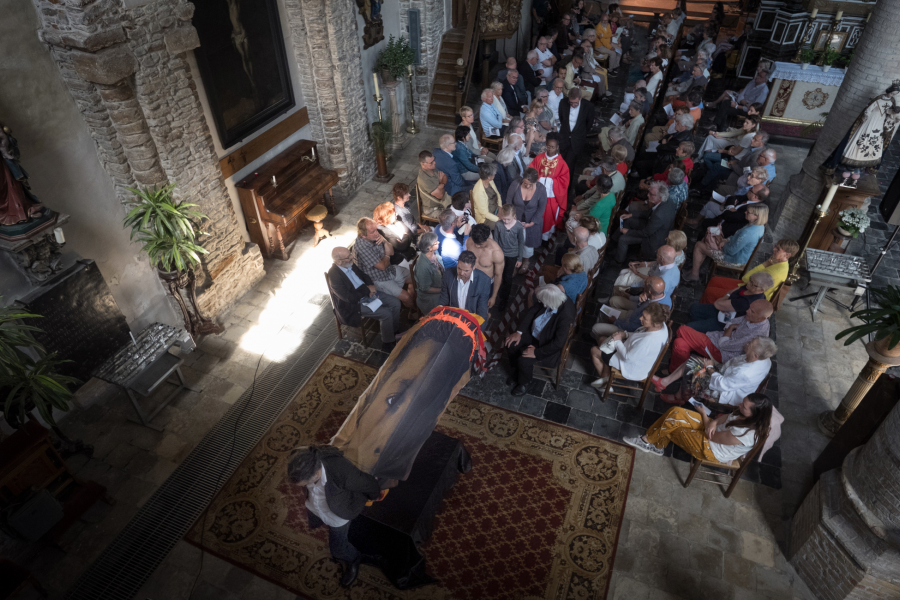 The Tomb of the Unknown Refugee

You all know the Tomb of the Unknown Refugee.
Somewhere in your municipality there is a monument for the victims of the Great and the Second World War.
A monument that has become a fixed value in every village and town our beautiful Flanders counts.
This afternoon we will add a monument to it,
a new monument that should not be missing in any Flemish village or town:
The Tomb of the Unknown Refugee.
Who is this unknown refugee?
 
In the 12th-century, originally Romanesque church Onze-Lieve-Vrouw-Hemelvaart, Action Zoo Humain has a ceremony in memory of the unnamed 'transmigrant' who died in early 2018. During a police action he tried - in vain - to cross the highway in Jabbeke, West Flanders. The young refugee embodies the sacrifice that inevitably goes with the quest for a better future.
 
We can tell you stories of countless refugees
and in this way give them a face
but we'd be failing the countless
whose faces and names we don't know.
The essence of the Unknown Refugee is that we do not know him.
And because we don't know him,
we remember him
with a ceremony and the erection of a monument.

Grief mentor Chokri Ben Chikha welcomes everyone in his letter to the Flemish voter. The ceremony will take place at 4 p.m., during the literary festival KANTeLing 2019 in Beauvoorde (Veurne).
DIRECTOR Chokri Ben Chikha ACTORS Andie Dushime, Fouad Nafili, Walid Ben Chikha Karel Arnaut, Chokri Ben Chikha WRITERS Erik-Ward Geerlings, Karel Arnaut PRODUCTION COORDINATOR Sarah Desmet IMAGE Marijs Kempynck TECHNICIAN Maarten Viaene ARTISTIC ASSISTANT Joline Vermeulen PRODUCTION Action Zoo Humain, KASK & Conservatorium/HOGENT PARTNER NTGent WITH THANKS TO CAMPO, KANTL, Uitvaarzorg D'Hondt, Nathalie & Amber